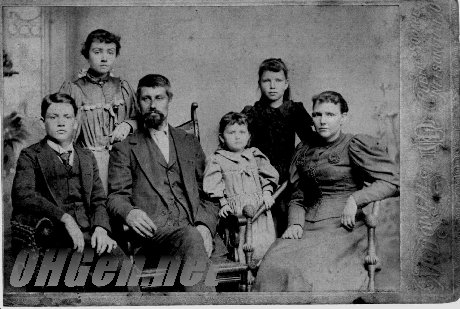 Coal miner John William Eckels, wife Mary Elizabeth Hashman, children:
James Arthur Eckels, Sarah Elizabeth Eckels, Harriett Annie Eckels and Maude May Eckels.
John and Mary came to Athens county about 1885 with their children from Parkersburg, WV.
They walked, and the family story is that Mary walked her cows across the hills all the way from Parkersburg..